This is an archived article and the information in the article may be outdated. Please look at the time stamp on the story to see when it was last updated.
MEMPHIS, Tenn. — A stabbing suspect is in custody after an hours-long standoff with police Thursday.
Mid-afternoon Thursday, a woman was stabbed and taken to Regional Medical Center in critical condition.
The suspect then refused to exit a home in the 3200 block of Sinclair in Frayser.
Officers were concerned because the man was inside the home with an elderly woman and refused to come out. They used a loudspeaker to try to coax the man out of the house, to no avail.
The TACT Unit was then brought in, and officers surrounded the home. They eventually were able to get the elderly woman out of the house unharmed.
Everyone waited several hours while police tried to talk to the man.
The wait was especially taxing for neighbors. Police blocked off a very large perimeter around the home, and didn't allow anyone enter it.
That meant some families who walked or took public transportation home were stuck outside in the cold, including some with young children, for more than seven hours.
Police were finally able to subdue the man at about 8 p.m. when they fired rubber bullets at him. Rubber bullets usually don't have any long-term effects, but hit the subject with enough force to stop him.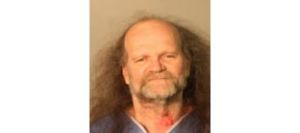 The suspect was identified as Terry Burch. He now faces two counts of aggravated assault and is being held on $25,000 bond.