This is an archived article and the information in the article may be outdated. Please look at the time stamp on the story to see when it was last updated.
MEMPHIS, Tenn. — Six people — including three juveniles as young as 13 — have been charged with murder and robbery in the death of a man whose body was found on Summer Avenue.
The charges link two violent incidents that shook the city Thursday and Friday: a Midtown carjacking and a robbery attempt that turned deadly in the Grahamwood area a day later.
Memphis Police responded to a shooting at 1:15 a.m. Friday in the 3600 block of Summer Avenue near Sevier, where they found a man's body inside a truck.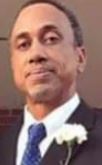 Xavier Shotwell, 35, had been shot and killed, police said. Family says he was a father of four.
Another man who was in the truck but was not injured told police the suspects approached Shotwell in his truck and attempted to rob him. They rammed his truck with their vehicle, then began shooting, police said.
Shotwell's cousin, Virrokco Jones, says Shotwell was more like a brother to him, someone he could depend on. He says he was watching our newscast Friday showing the scene of the murder, when he recognized Shotwell's car.
"I said that looks like Zay's truck. Then I said naw, it can't be because I would've heard something by now. Then right after I said that, my phone rang," Jones said.
"Since he's gone all of a sudden, we need to hold our loved ones close to our heart. If you have some loved ones you need to check on, tell them you love them."
The suspects sped off in a black Mercedes, and a white pickup was also seen in the parking lot at the time of the shooting. Police said the occupants of that truck were also involved.
The black Mercedes was later found abandoned and burned nearby at Orchi and Highland.
Investigators said it had been stolen in a carjacking Thursday morning from the 1000 block of South Cox, in which suspects robbed a man pulling into his driveway after coming home from work at 5 a.m.
Jason Whitworth with Cooper-Young Neighborhood Watch says police caught the six men by the video captured from a camera installed on the victim's home.
Video shows six men walking down the street, one carrying an assault weapon and another with a handgun.
During this carjacking, a white Toyota Tacoma pickup was also used by the suspects, police said.
Police noticed the white pickup around 2 a.m. Friday at Lamar and Airways, and conducted a traffic stop.
There were six people inside, all of whom have been arrested and charged in these incidents. They are:
Marcus Brown, 19, charged with carjacking, aggravated robbery, first-degree murder, first-degree murder in perpetration of aggravated robbery, especially aggravated robbery, attempted first-degree murder in perpetration of aggravated robbery and employment of a firearm during the commission of a dangerous felony
A juvenile, 14, charged with first-degree murder, first-degree murder in perpetration of aggravated robbery, especially aggravated robbery, attempted first-degree murder in perpetration of aggravated robbery and employment of a firearm during the commission of a dangerous felony
Demetrius Harris, 23, charged with carjacking, aggravated robbery, first-degree murder, firsT-degree murder in perpetration of aggravated robbery, especially aggravated robbery, attempted first-degree murder in perpetration of aggravated robbery and employment of a firearm during the commission of a dangerous felony
Carlos Craft, 21, charged with carjacking, aggravated robbery, first-degree murder, first-degree murder in perpetration of aggravated robbery, especially aggravated robbery, attempted first-degree murder in perpetration of aggravated robbery and employment of a firearm during the commission of a dangerous felony
A juvenile, 15, charged with first-degree murder, first-degree murder in perpetration of aggravated robbery, especially aggravated robbery, attempted first-degree murder in perpetration of aggravated robbery
A juvenile, 13, charged with first-degree murder, first-degree murder in perpetration of aggravated robbery, especially aggravated robbery and attempted first-degree murder in perpetration of aggravated robbery