This is an archived article and the information in the article may be outdated. Please look at the time stamp on the story to see when it was last updated.
MEMPHIS, Tenn. — Tensions boiled over Monday afternoon at the North Memphis convenience store where a 17-year-old boy was killed Thursday as dozens of protesters vowed to boycott the Top Stop Shop on Springdale. According to police, they were called to the 1100 block of Springdale after receiving reports of an "unruly" crowd outside the store. Authorities asked the crowd to move from the street and they complied, the police report stated. However, one person refused to leave the street and shouted to the protestors they didn't have to move. Police asked him for identification to which he refused.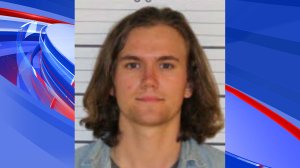 As they were escorting the man to a nearby squad car, another man, Spencer Kaaz, got between officers and the man, and physically had to be moved. Several moments later, Kaaz bear hugged the man in an attempt to stop officers from escorting him to their car. That's when he was taken into custody and charged with disorderly conduct and interfering with officers serving process. The first man police were escorting was eventually identified and released. Late Monday night, police confirmed another protester was arrested on active warrants and another briefly detained. The protests stem from the recent arrest of Anwar Ghazali. The clerk was charged with first-degree murder after police said he chased and shot
Dorian Harris
when Harris stole a can of beer. Ghazali never reported the shooting to police and Harris' body was found two days later about a block away. Protesters gathered at 3:45 p.m. and were a constant presence throughout the evening. "We gonna stand right here every day until we have justice, until that store close down," said Harris' cousin, Anton Davis. Protesters said they're also standing up for their neighborhood and plan to continue protesting at the store. "We gonna shut [expletive] down until you know who hood this is," a protester said.