This is an archived article and the information in the article may be outdated. Please look at the time stamp on the story to see when it was last updated.
MUNFORD, Tenn. — A man on a motorcycle was killed in a hit-and-run Tuesday morning, and authorities say a suspect has been arrested.
Tommy Vermillion, 54, was killed around 5 a.m. at Highway 51 and Tipton Road, a family member says.
Tucker Vermillion held back tears remembering his father.
"Just knowing that he's not here anymore, it completely tears me to shreds," he said. "He was my best friend. He was everything to me, knowing that he's not here is pretty heartbreaking."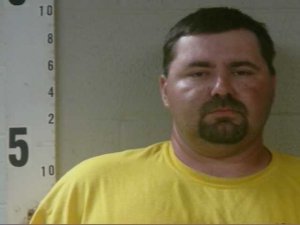 Police say Vermillion was headed to work when the wreck occurred.
Tucker says his dad's pelvis was shattered, and he had internal bleeding.
"I don't understand how someone could leave my father on the side of the road."
He says he's going to miss how selfless his father was, along with his fun personality.
"His jokes, his cheerful spirit – no matter what was going on in his life he was always a light to someone. He was constantly trying to bring happiness to others."
Tucker says he has a message for the person responsible.
"You can hug your family members, and I can't do so. All in all, it's going to be worse for us than it is for you."
Authorities say Shane Robert Rencarge was arrested and charged with leaving the scene of a fatal crash.
The family has established an account at Navy Federal for contributions. Cash and checks can be mailed to 33 Camelia Drive, Atoka TN 38004, c/o Patrick Vermillion.