This is an archived article and the information in the article may be outdated. Please look at the time stamp on the story to see when it was last updated.
SHELBY COUNTY, Tenn. — A pastor was critically injured in a shootout at his home after he caught a man allegedly breaking into his car and took matters into his own hands.
Shelby County authorities say it happened around 11:30 p.m. Monday in the 6100 block of Covington Pike off Austin Peay Highway.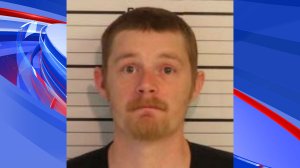 Neighbors say the suspect, Jonathan Lee, was going house to house in the normally quiet neighborhood in north Shelby County, checking vehicle doors looking for change.
But when he got to one house, he was confronted by the homeowner, Brett Frans.
The two men exchanged gunfire, and both were injured.
Lee is out of the hospital and in jail, charged with several felonies, including attempted second-degree murder,
"I don't know who shot first," said neighbor Tom Barthalow, who was in bed when he heard the gunfire. "I know it was a lot of shots, though. Sounded like a full automatic to me."
Barthalow said Frans is a friend of his, and is a pastor at Calvary Bible Church in Munford. The home where the shooting occurred is also a wedding chapel.
"He shot him in the eye," Barthalow said. "He had his glasses on, it shattered. So he just came out of surgery and they think, maybe he may lose both eyes."
As Frans sits in the hospital in critical condition, police searched his property, looking for any evidence lee might have left behind.
But according to neighbors, what he surely did leave is a sense of alertness for the people who live in this normally quiet area.
"If he comes back, he'll be a dead man," Barthalow said.