This is an archived article and the information in the article may be outdated. Please look at the time stamp on the story to see when it was last updated.
ROCKPORT, Ark. — Two people are recovering this morning, including an Arkansas officer, after a shooting on Easter Sunday.
According to CBS affiliate KTHV, the incident happened around 8:30 p.m. near exit 98 on I-30 in Rockport, which is approximately 45 miles southwest of Little Rock and just east of Hot Springs.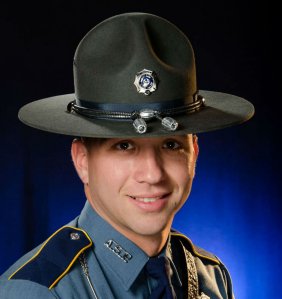 Officer Kyle Sheldon was conducting a traffic stop when he was allegedly shot by 49-year-old Elsbeth Tresa Kittinger of Fort Worth, Texas.
Malvern police officers answering another care opened fire on the suspect as she sped away.
Five miles further down the road, Kittinger was reportedly met by another officer who opened fire, wouding her. She was treated for a gunshot wound and released to police custody.
Sheldon, who served as an Arkansas State Police officer, was initially rushed to the hospital with "serious injuries". His condition has been upgraded and he is expected to be okay.
[protected-iframe id="7444a920a074813e9cf296bb9c0fad6d-29519520-83897481″ info="https://www.facebook.com/plugins/post.php?href=https%3A%2F%2Fwww.facebook.com%2FARStatePolice%2Fposts%2F685953548241663&width=500″ width="500″ height="256″ frameborder="0″ style="border:none;overflow:hidden" scrolling="no"]