This is an archived article and the information in the article may be outdated. Please look at the time stamp on the story to see when it was last updated.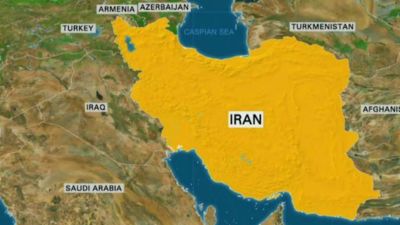 WASHINGTON — The 10 American sailors captured by Iran have been freed.
They were captured Tuesday after their two naval boats entered Iranian waters near Farsi Island, in the Persian Gulf.
What sounded like the sailors' imminent release Wednesday morning dragged on for hours, with Iranian officials interrogating the sailors about their motives and demanding a U.S. apology.
But Iranian officials said they deemed the incident accidental.
"The evidence suggests that they unintentionally entered the Iranian waters because of the failure of their navigational system," IRGC spokesman Ramazan Sharif said on Press TV.
On Wednesday afternoon, the sailors came on their two boats to a rendezvous point in the Persian Gulf.
They were escorted by Iranian boats that turned back when they reached the rendezvous point in international water, the U.S. Navy said.
The sailors then boarded the USS Anzio, where they were undergoing medical checks.